A premier Urgent Care Clinic in Wheaton, MD
Access Now Urgent Care was created to reduce the need for patients to go to the Emergency Room. Access Now Urgent Care Walk In clinic, prides itself on providing "Prompt, Professional, Quality" medical care. No appointment required – Just walk in today – Most insurance accepted. Be seen by a board certified physician and experience quality health care.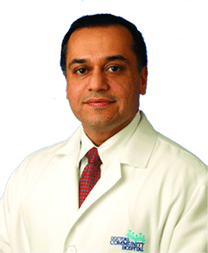 Dr. Shobhit Arora
Shobhit Arora, MD, MMM, FACEP is a board-certified emergency physician with over 15 years of experience in clinical medicine, medical leadership, and medical informatics. He enjoys golf, reading, and spending time with his family and dog.
EDUCATION:
Dr. Arora was educated at Stanford University and the University of California, San Francisco School of Medicine. He completed his specialty training at Christiana Hospital.
Access Now urgent care clinic-Latest news
Very professional and courteous
This was the most pleasant experience with urgent care. No wait. Very professional and courteous manner. —CS.
Great service all around
Great service all around. Quality patient care. The doctor personally followed up to check on my status after the appointment. I felt well-informed about my issues and options for the course treatment. Very little wait time was a plus. —DA
Best Urgent Care
I would recommend this location to everyone. I have been to several Urgent Care locations (for myself & children) and hands down, Access Now is the best. I didn't have an appointment but was seen just as fast as if I had one. Dr. Arora's office took care of me & he even called me the next day to see how I was doing. I will return to this location when ever needed. — Chele Howard
Read what our
Patients
are saying
About Us.